My work at Huck Printing started solely as a production assistant. I was loading paper, quality checking jobs, and doing a bit of finishing as well. At one point or another, I was given an opportunity to sit down and set up some files. I would do my best to give creative criticism when the time was appropriate. I started to have ideas. This then led me into my second role as a graphic designer. I was now setting up files and creating work before sending it to the client. I took it one step further and began speaking with clients, proofing work, and taking orders.
This first piece was a redesign for a customers business card. I find sometimes business cards can be challenging with all of the information that needs to be on them. Finding a hierarchy that works, and is still keeping the card aesthetically pleasing can be a monstrous challenge. I also added a single color back to the card with little direction from the client other than that they wanted something new.
One thing Huck hadn't done, was advertise the company's social media! I love the use of social media when done right. So in order to help grow that aspect of the business, I created a simple postcard size insert to go into our customers boxes when shipped out.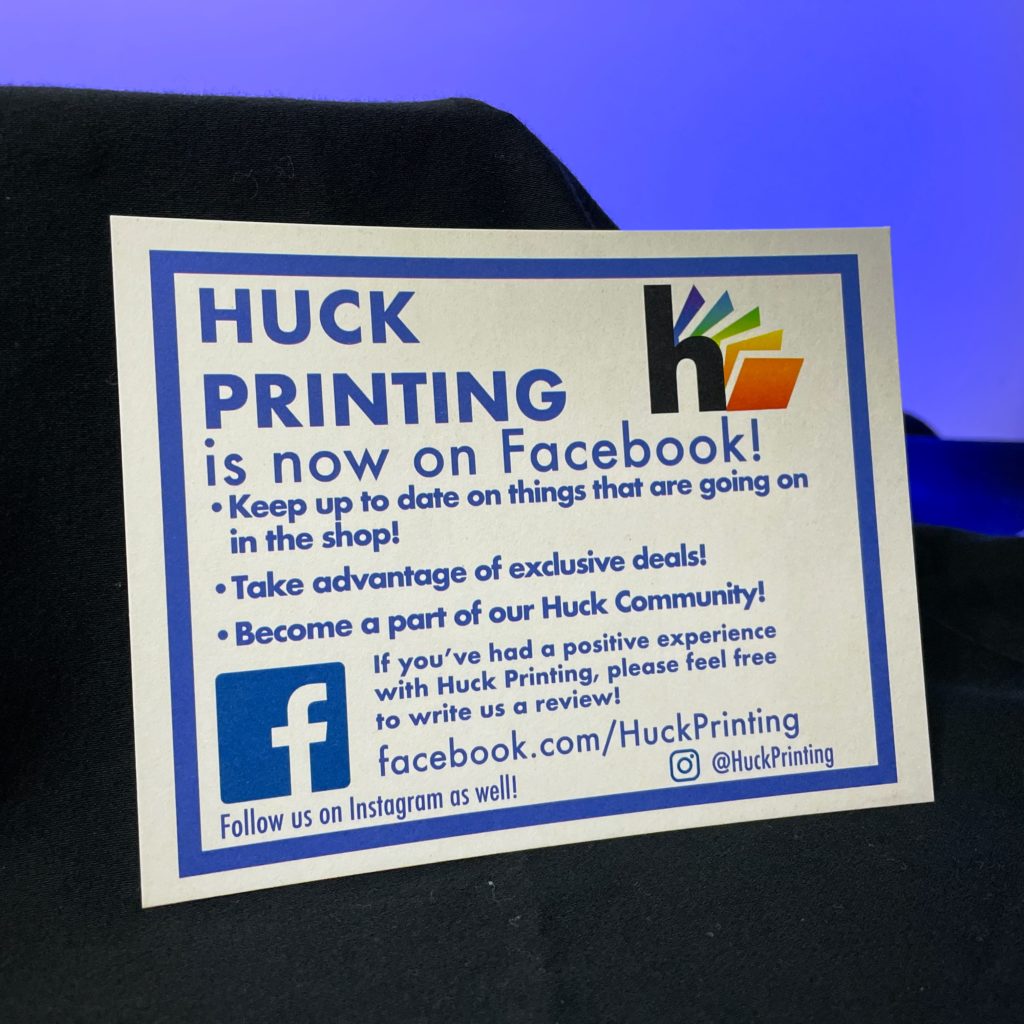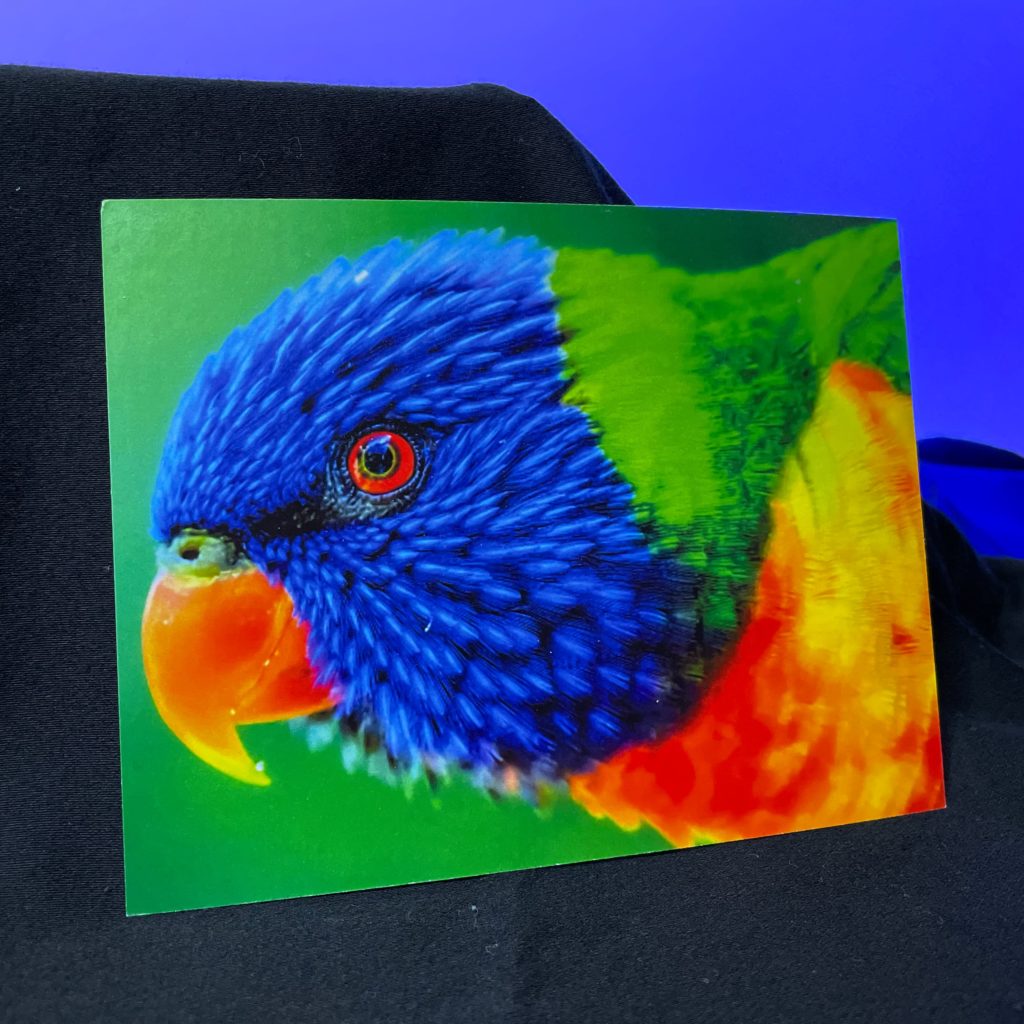 I was tasked with making a new brochure for Huck. I really wanted to design it from the ground up and make something unique. I created all of the graphics for the inside and helped to edit the copy that was in the brochure. I really enjoyed the project and being given more freedom as a designer.