My cousins husband is an idea man, but sometimes, he doesn't have the means of making his ideas real. Jesse Pyers, an avid cyclist, asked if I could help him create a logo for a cycling company he wanted to call Keystone Rouleurs. He sent me a sketch from the back of a piece of paper and I got to work.
I took notes from some of my favorite designers, like Aaron Draplin and Benny Gold, and stuck to thick, simple lines. Jesse and I shot some messages back and forth before we settled on the final logo.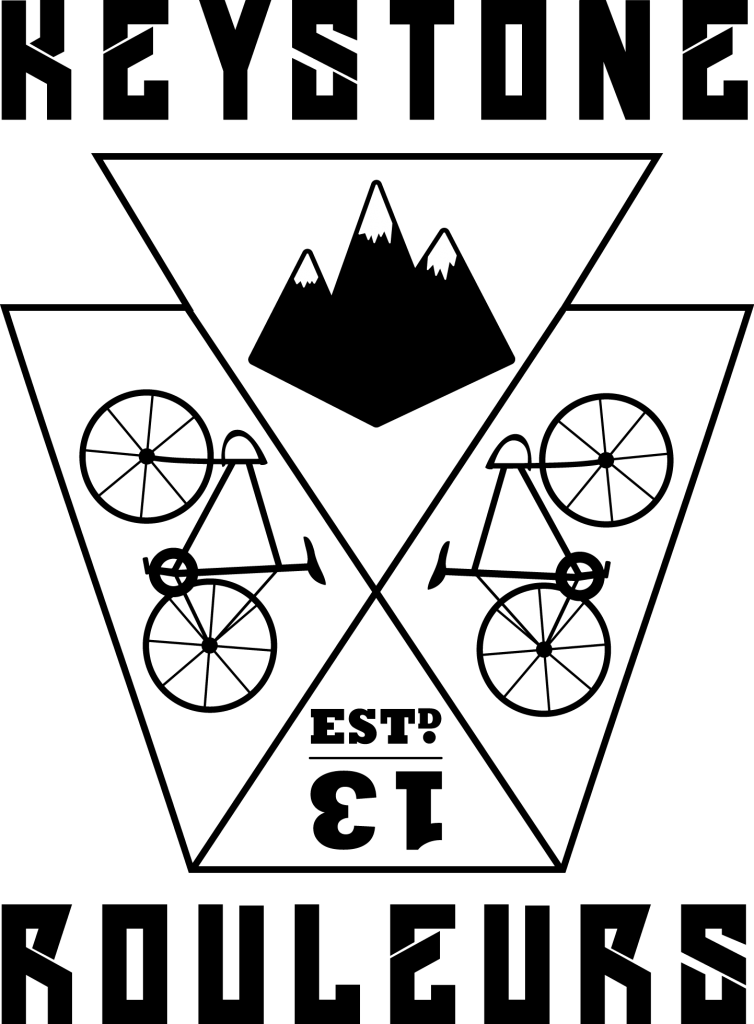 At first, it started out as T-Shirts to gauge interest. We then moved on to water bottles, patches, hats, and eventually an entire kit! I had a small hand in each bit. I was also able to take photos for some of our products.