As a freelance designer, I was commissioned to help redesign and simplify some of the iconography on the MEMS Industry Group membership page, and then also incorporate those icons and copy into a PowerPoint Presentation. The old site was pretty plain, just a wall of text.
Looking at it from a modern approach, and taking a look at their current branding, I decided that a small icon set would be a simple, and great way to add some flavor to the page. The icons and information were also used in a PowerPoint Presentation that I designed as well.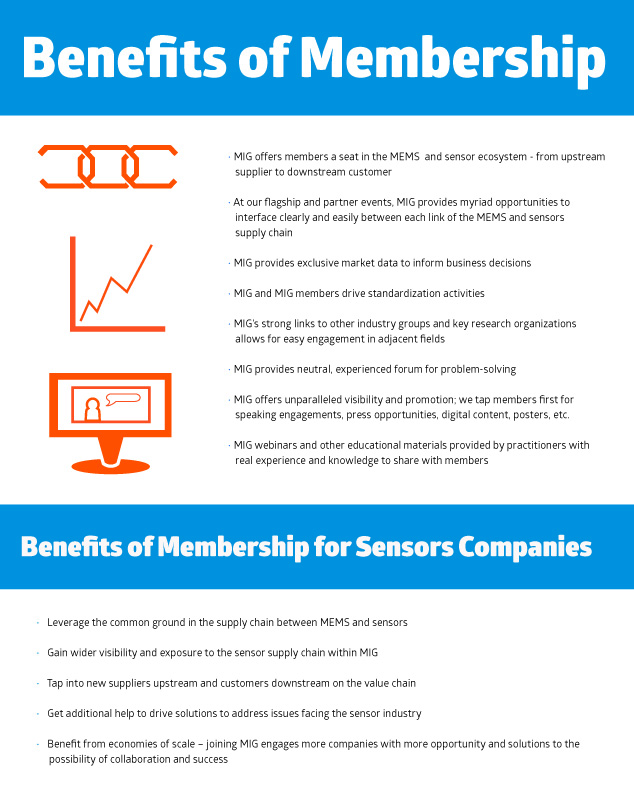 This is an example of how the site looked when finished.